AuthAnvil for Kaseya
User authentication
doesn't have to be so painful
Let AuthAnvil take the difficulty out of locking down Kaseya to prevent data and control falling into the wrong hands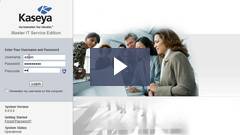 Introduction to AuthAnvil for Kaseya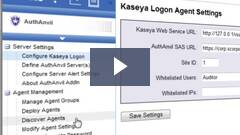 Introducing the AuthAnvil AddIn for Kaseya 2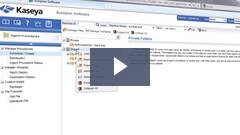 Kaseya 2 MHTML Vulnerability Mitigation Pack
Choosing the best integration for you.
What's the difference between the Kaseya Addin, Management Pack, and Login Agent?
Feature
Login Agent
Management Pack
Kaseya Addin
Protect Kaseya VSA Login
User Whitelisting
IP Whitelisting
Prebuilt Agent Procedures
Protect access to KLC
Audit access to KLC
Deploy 2FA Agents Automatically
Remotely Monitor 2FA Agents
Remotely Manage 2FA Agents
2FA Agent Tamper Detection
Discover 2FA Agents
Password Server Integration
Auditing and reporting of password access
Priority Development and Support
FREE
FREE

$100




per month
Your Popover Text Here.